Getting reviews from your customers has always been great for business, but in today's ever-increasing online environment, it's more important than ever.
There are three powerful advantages of Google reviews:
Building trust with your audience, which will encourage others to do business with you. 

Increasing your online awareness and local SEO as reviews have a direct impact on your search engine ranking.

Gaining better customer insight to help you with reputation management and delivery of your service or product.
So, how can you collect more of these precious nuggets from your customers? By making it EASY for them to leave reviews! Here's how…
Ask them to leave a review
It's totally acceptable to encourage or ask your customers to leave reviews. Follow our best practices and send them an email that will:
Thank them for their business.
Let them know how much their opinion and feedback mean to your business.
Ask if they would do you a favour and leave a review for your business.
Assure them that this is a really quick and simple process.
Provide them with a link that will take them directly to where they can write their review. (Keep reading to learn how to create your link!)
Provide a link for them—it's so simple:
1. Head to Google and search for your business. Your 'Google My Business' listing should appear.
If you don't see your listing or are having troubles with it, please see our blog article on 'Optimizing Your Google My Business Listing'.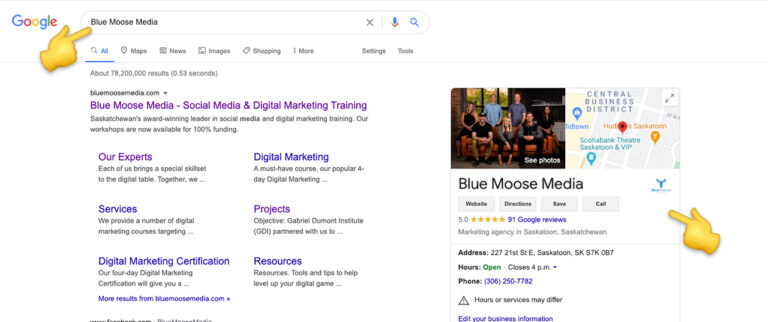 2. Scroll down and click on the 'Write a Review' button.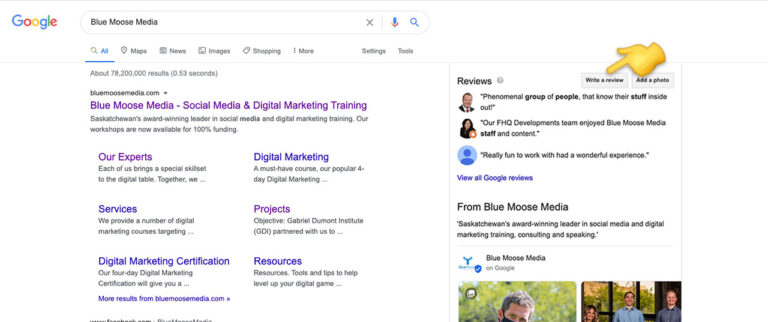 3. Grab the URL in the address bar and Voilà! Copy and paste that link into the email you're sending to your clients. When they click on this link, it will take them directly to where they need to go to leave a review for your business. For example, click here for our review link… and feel free to leave a review if you would like. 😉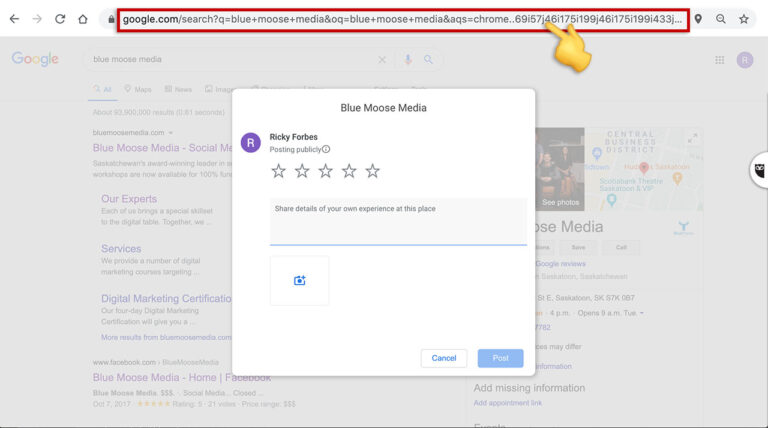 4. Click here to get the email template we use when requesting reviews from our clients. Simply rewrite it to suit your needs, plug in your review links, and you're good to go!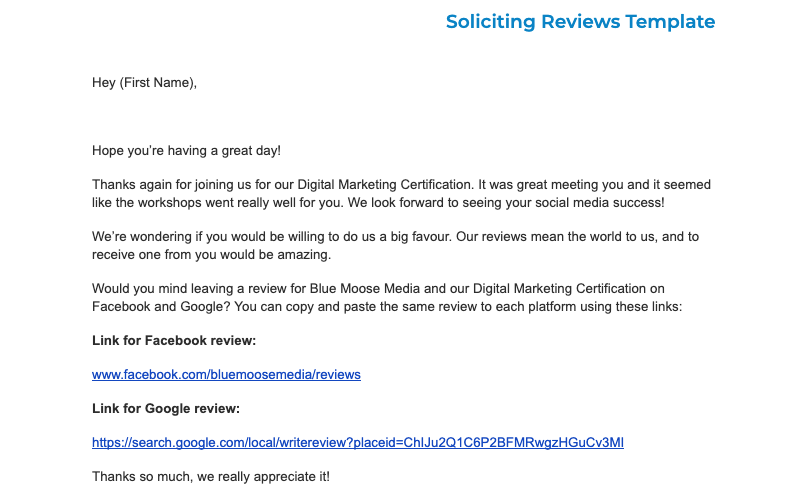 Customers can rate your business, make a comment, and even add an image. These reviews will then appear next to your listing in Maps and Search, and will help your business stand out on Google.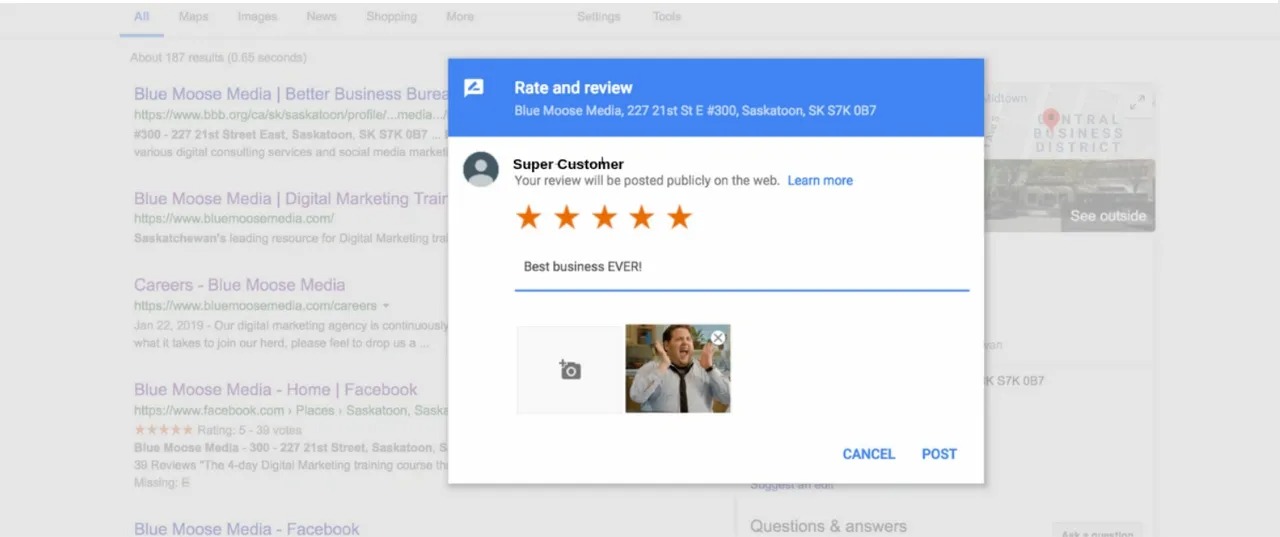 Bonus Tip
Reply to ALL your customers' reviews! They've taken the time to do this for your business, and your acknowledgment is vital in ensuring they feel valued and appreciated.
Remember: It is against Google's policy to solicit reviews from customers by offering incentives. That's why we send out a friendly email to customers after they've experienced our services, asking if they would do us a solid and review our business. We suggest you do the same.