On August 19, 2019, Facebook will be changing the way your ads look on its mobile News Feed, with updates coming to the text and aspect ratios.
Ads and sponsored page posts will be compressed to "match the look and feel of the new Facebook design introduced earlier this year."
The 2 Key Changes Are:
1. Visible text will be reduced from 7 lines to 3 lines.
Currently, 7 lines of primary text are visible. The new ad layout will allow for only 3 visible lines of primary text, after which users will be prompted to "See More."
2. Aspect ratio will change from 2:3 to 4:5.
The tallest supported aspect ratio for images without links and for videos will be 4:5, which is slightly shorter than the current 2:3. Media taller than 4:5 will be automatically 'masked' on the Facebook mobile News Feed.
Example: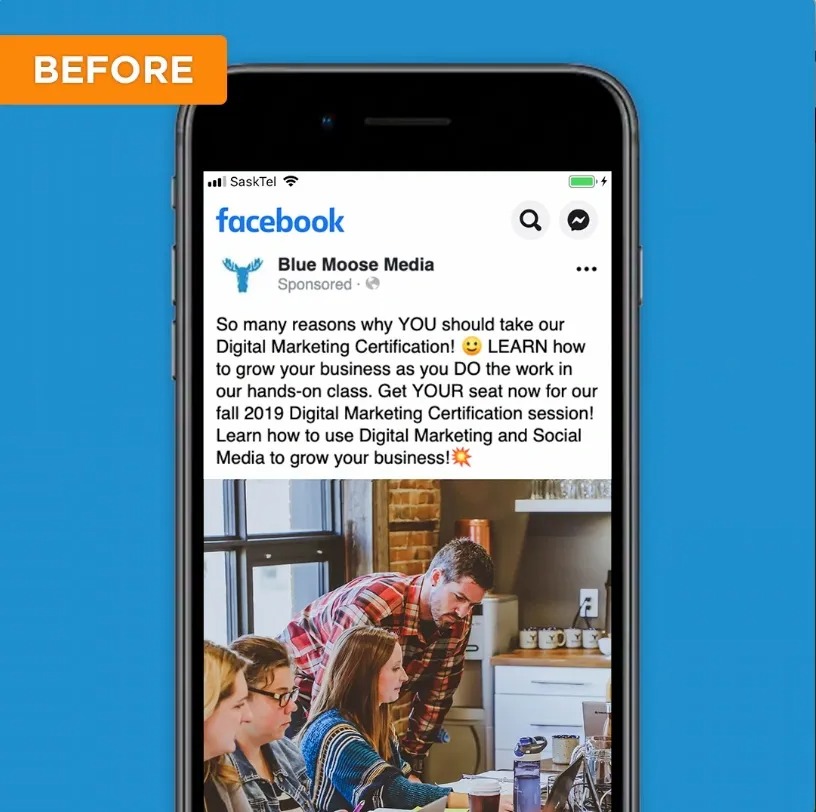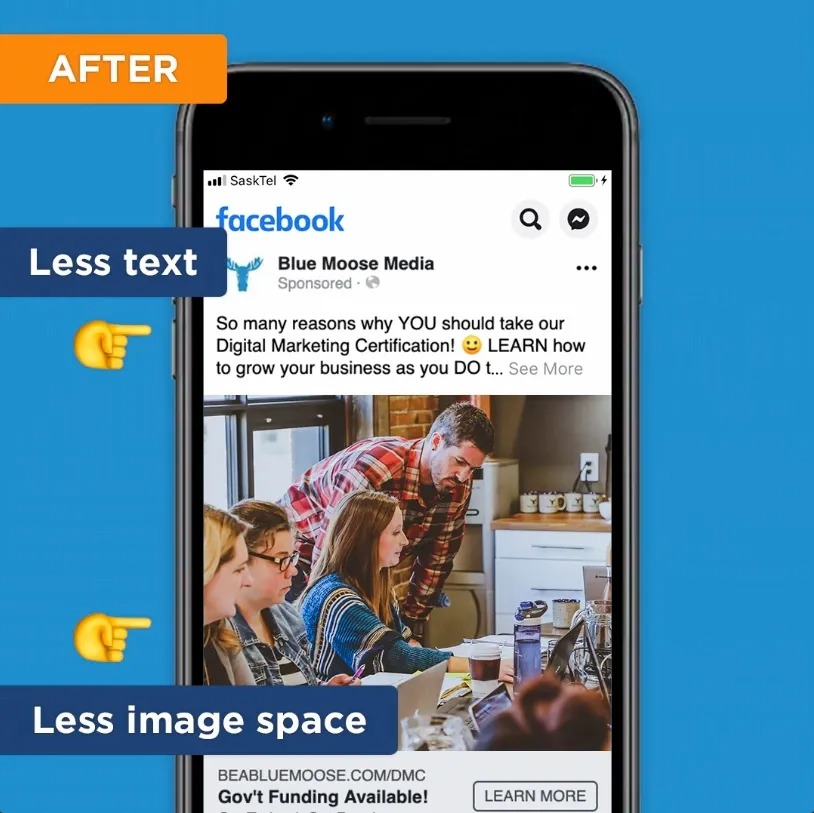 The Thinking Behind the Shrinking?
to better match the look and feel of the new Facebook design introduced earlier this year
to maximize cross-promotional potential with more asset uniformity across Instagram and Facebook
to provide users with an experience that is less disrupted by ads by giving advertisers less space to try and sell
to compel advertisers to create more engaging ads within these new limitations
And What Does This Mean for You?
1. As an advertiser on Facebook, you will need to work harder to ensure your messages are more concise than ever. With only three lines of text visible, copy needs to be super sharp and hyper-focused to grab attention and inform quickly.
2. The new aspect ratio will require some attention during formatting to ensure optimal presentation of your visuals at this new size. You'll also need to revisit your current photo and video ads to ensure they are optimized for the new 4:5 aspect ratio.
3. However, after August 19, you will only have to create one ad set that will now work both on Facebook and Instagram. No need to readjust the visuals for every platform.
4. Overall, going forward, you may want to consider delivering these new shorter messages more frequently to help break through the clutter.
Given the competition for attention in News Feeds, these updates are really important to take into consideration when creating ads and sponsored posts.
Be sure to share this info with anyone you know who uses Facebook ads so they can prepare for the coming changes.
BONUS INFO:
Single image ads are the easiest to make on Facebook, giving you a clean, simple format to use with inspiring imagery and engaging copy.
However, if you'd like to include MULTIPLE images for your audience to peruse, then Slideshow, Carousel, or Collection ads are the way to go.
Slideshow ads are video-like ads that you can create easily and affordably with multiple images you already have, adding motion, text and even sound.
Carousel ads let you showcase up to 10 images or videos of your products or services in a single ad, each with its own link.
Collection ads make it easy for people to discover, browse, and buy your products, allowing them to tap an ad to learn more about a specific product.
Like what you learned? We know more things!
Our Digital Marketing Certification offers 4 full days of hands-on training. You'll learn essential strategies and tools to grow your business using social media and digital marketing. Learn more about our industry-leading course HERE.