If you've created an Instagram account for your business but haven't made the move to an Instagram Business profile, now is the time.

Our top 5 reasons to make the switch:

#1 – Schedule your posts like a boss!

Gone are the days where you needed a third party app to schedule your Instagram posts for you or send you reminders that it was time to post.
Instagram now allows you to schedule posts through Creator Studio (tears of happiness from every content creator). This will help you stay organized, be proactive with content creation, and allow you to focus on your busy workday.
The catch – scheduling is only available to Instagram business profiles. 
Want to know how to schedule your Instagram posts? Check out our blog post here.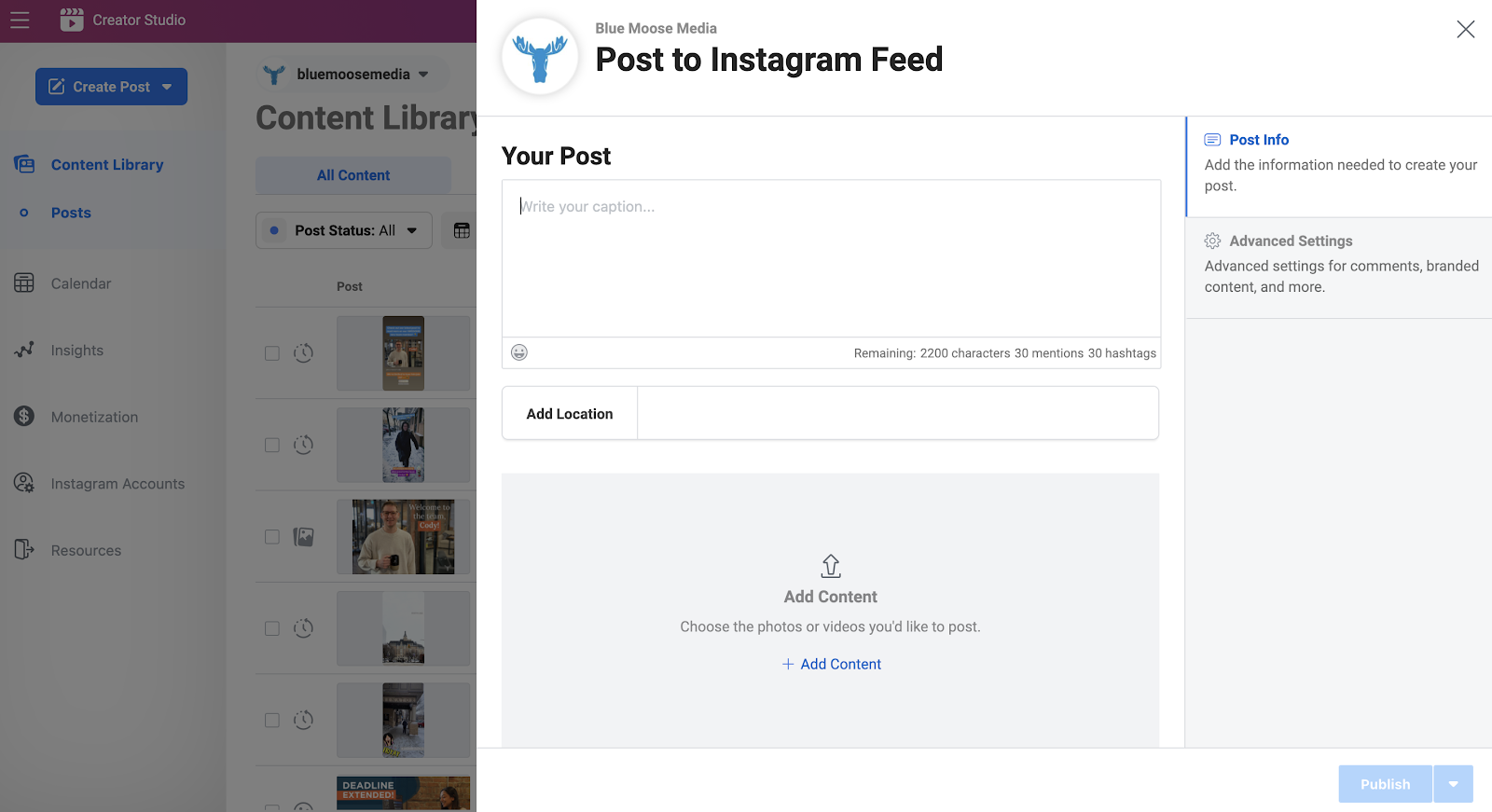 #2 – Access to Instagram Insights

Measuring success is a major win! If you are focusing your efforts on building your brand on Instagram, you need to be able to understand what's working and what isn't.
Insights is a powerful tool that is available to business profiles. You can access analytics on post and stories performance, follower activity, and audience insights.
This is great if you need to brag to your team or manager that you did an awesome job with content. 😉
But in all seriousness, this is helpful for reporting purposes, monitoring performance, and meeting objectives.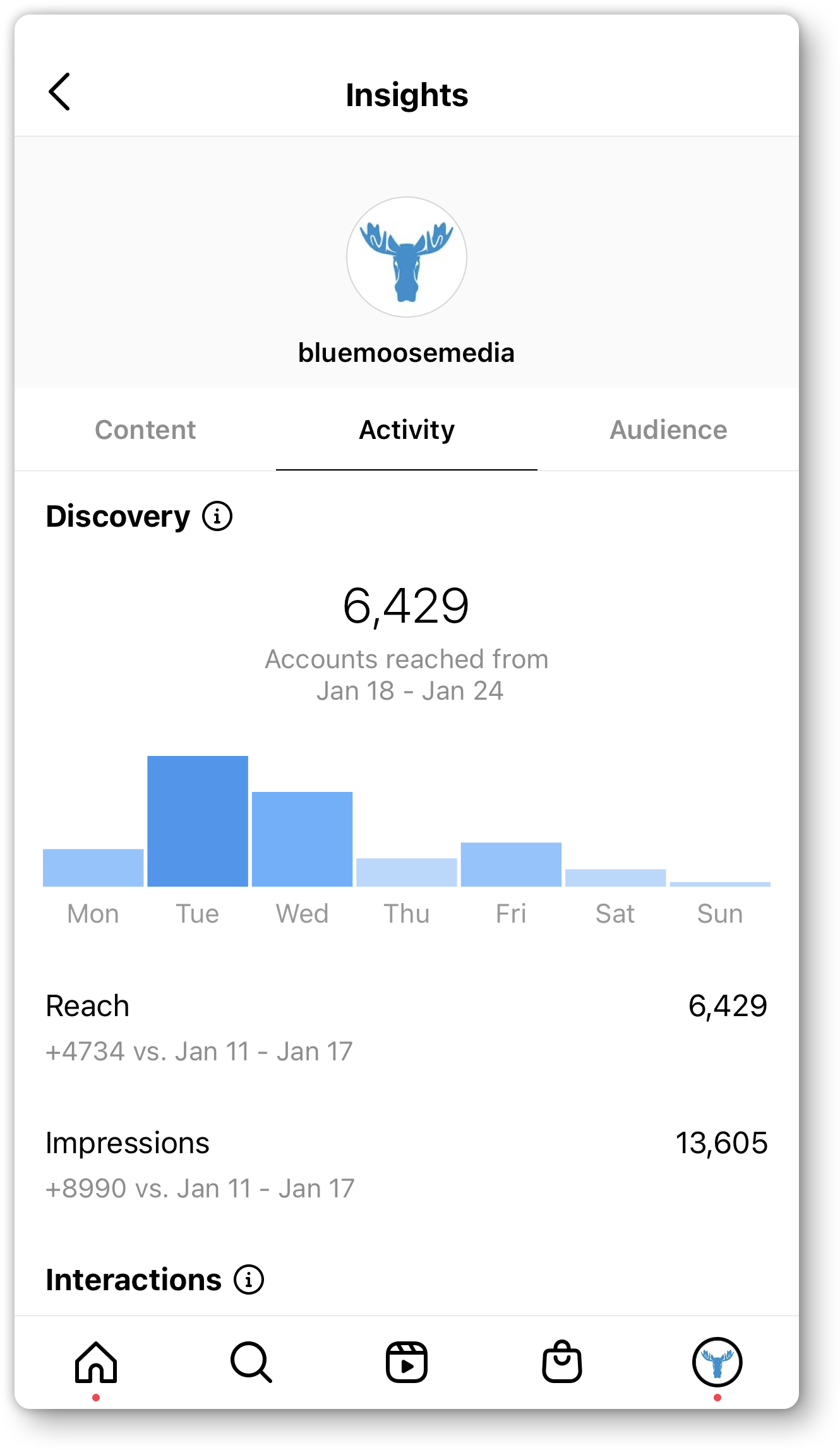 #3 – Increase Sales with Instagram Shoppable posts

With Instagram Shops, you can upload a product catalog, tag your goods, and in some cases process sales directly in the app—talk about making it easy for your customers to shop!
To further promote products, you can create Shoppable posts, which is essentially tagging products directly on your organic Instagram posts that link to your Instagram Shop.
This is only available to users with a business profile. So if you are looking to increase online sales, this is one awesome way to do so.


#4 – Give your profile a facelift

Anyone can create a business Instagram profile – it's free and you actually don't need to prove you have a registered business. You can even convert your existing Instagram account into a business account.
Creating a business account will make your brand look more established and professional. Look at the two profiles below. You might notice some of these important differences: in the business profile, you can share your industry, an address, and a contact button, offering more ways for your audience to contact you.


#5 – Promote your posts and increase your reach

You can create Instagram ads and promote posts through Facebook's Ads Manager, but you need an Instagram business account that is attached to your Facebook page. 
If you are looking to drive traffic to your website, increase your following, or build brand awareness, advertising on Instagram might be a good option for you. 
Want to get started? Here is a helpful guide you can use.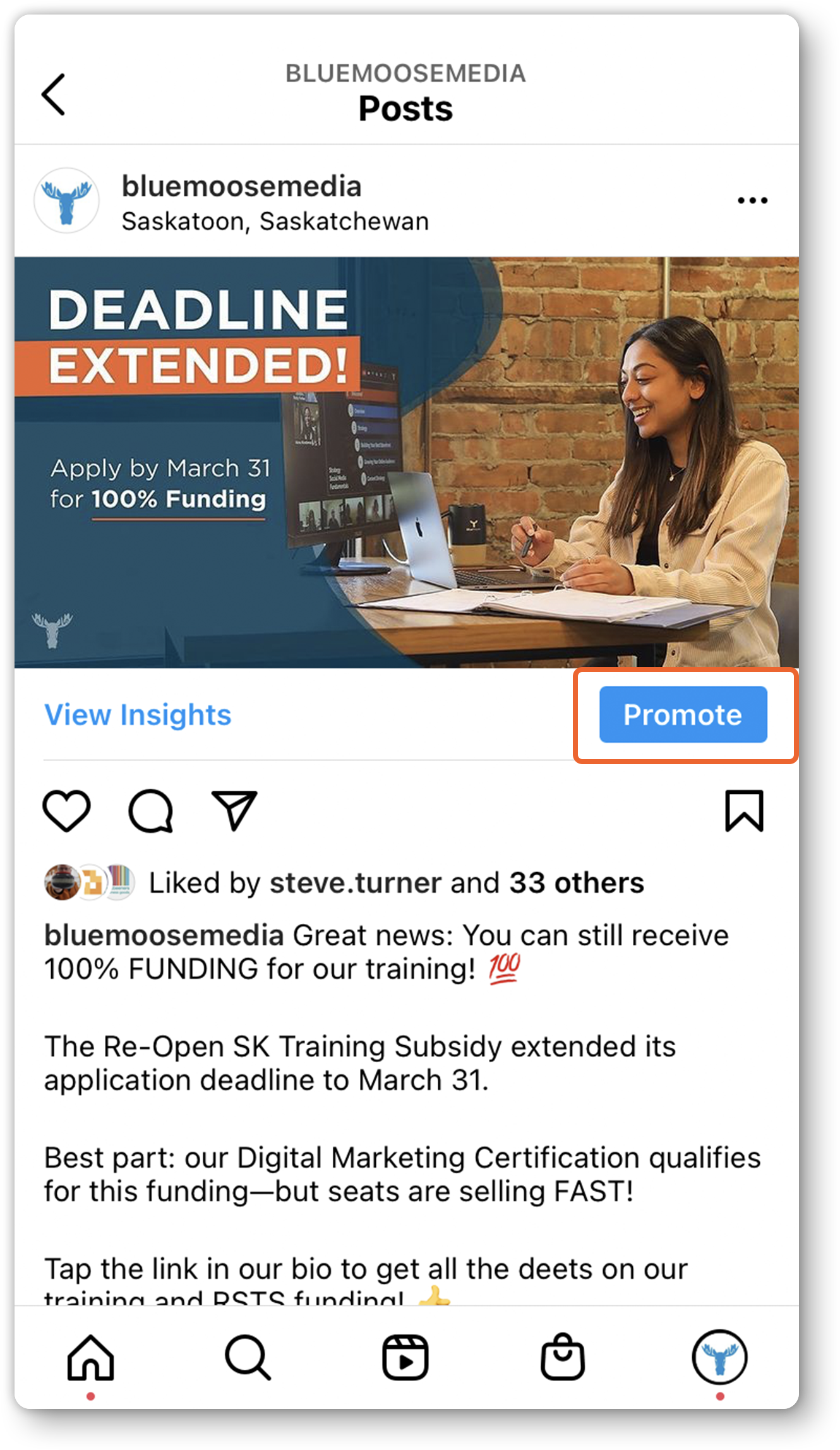 How to switch to an Instagram business account
Now that you know the top 5 benefits (there are even more, we promise), are you ready to make the switch? Let's go!
Open your Instagram account and select the menu at the top right corner (the icon with three horizontal lines)
Tap Settings.

Tap Account.

Tap Switch to Professional Account.
Select a category that best describes your business. You can choose whether you want this displayed to your audience or not. If you've selected a category that may be considered a business, you'll be presented with the option to self-identify as a business or a creator. Select Business.

Fill out all your contact information accurately. This will be visible on your profile.
Connect your Instagram to your business' Facebook page and click Next. You will need admin access to your Facebook page to do this.

You will be asked to complete your profile, invite friends, and share photos and videos.
All done! Your business account is good to go and your business is one big step closer to connecting with your audience on Instagram.