One of the keys to success in today's digital world is ensuring that you are engaging with and nurturing your online community.
This can be difficult if you are a one-person show, if you are pressed for time, or you just don't know where to start. And we can help with that. Read on for THE best and easiest way to streamline your community management, using Meta Business Suite. 
BUT first, what is Community Management?
It's the way your business engages with its audience on different platforms. This includes: 
Engaging – proactively engaging with customers, followers, and community members. 
Moderating – weeding out comments that don't add value, and responding to customer feedback.
Monitoring – listening in on and tracking conversations that involve your business.
Why is it important?
Social media is made for two-way conversations. Allowing your audience to start and continue conversations with your business makes them feel empowered. They also feel closer to your business and can be an advocate for your brand. 
It's all about building and maintaining relationships, and offering excellent customer service. 
How to streamline your community management using Meta Business Suite.
Effective community management requires tools that allow you to easily view, organize, and prioritize all incoming communications from your audience. 
If you currently use both Facebook and Instagram for your business and have them connected, you can use Meta Business Suite. Here, you can manage all your business activity on Facebook, Messenger, and Instagram from one place and bonus – it's FREE. 
Here's how:
1. Go to the Meta Business Suite homepage.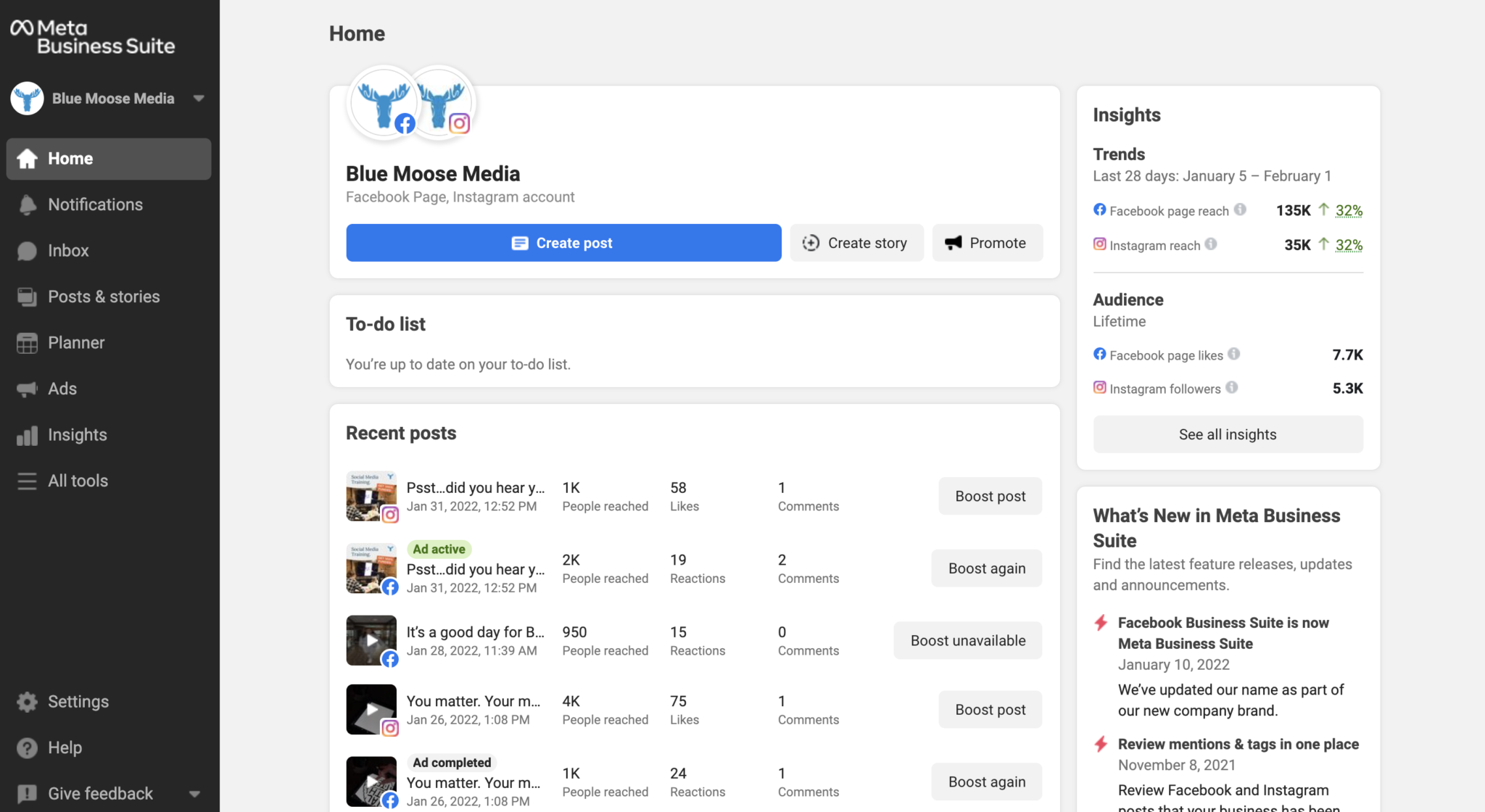 2. Select "Inbox" from the left menu bar.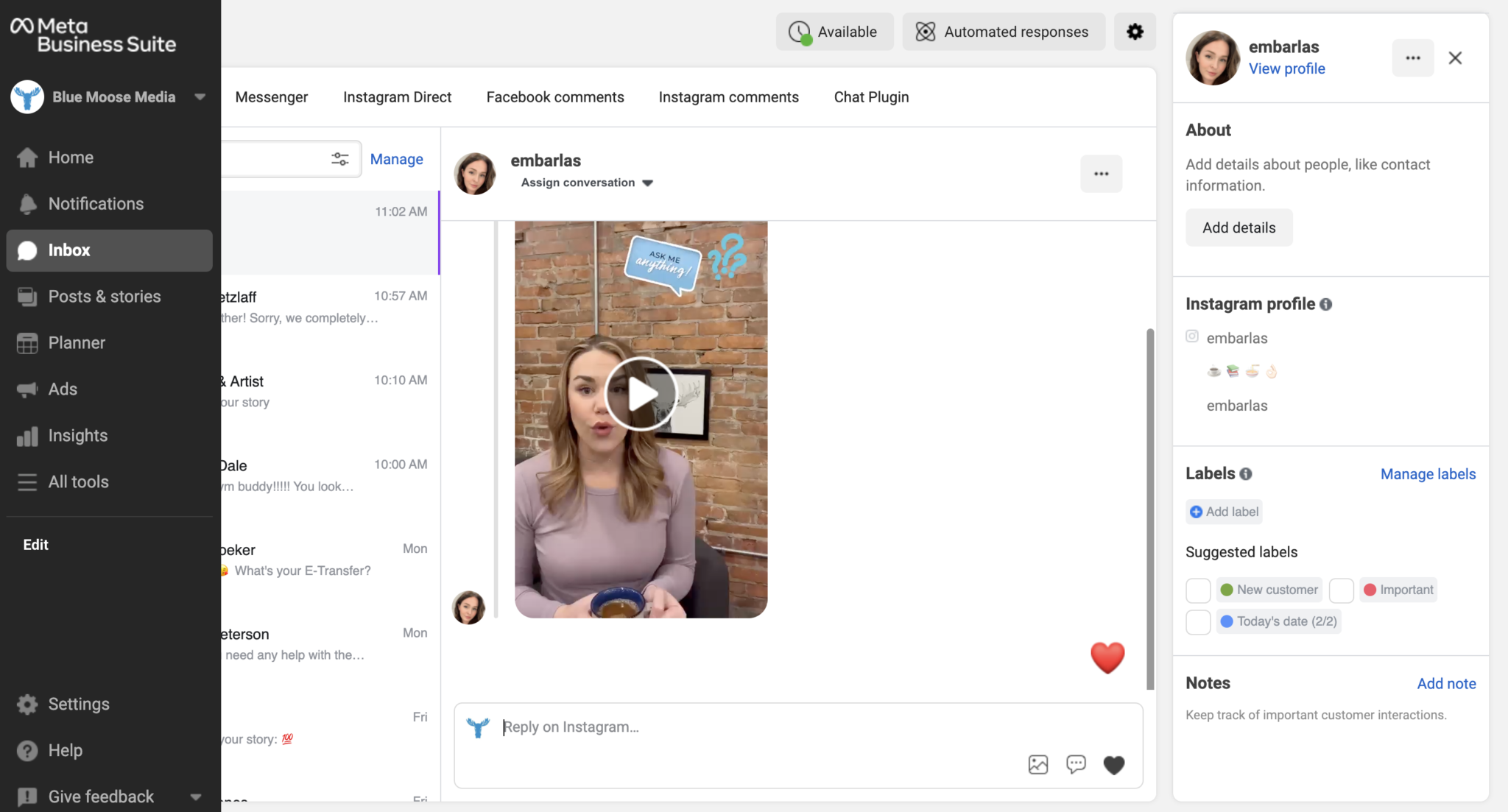 3. Here, you can view "All Messages" or sort them by each inbox. 
Messenger: view all direct messages from Facebook Messenger. 
Instagram Direct: view all direct messages from Instagram. 
Facebook comments: view all comments, reactions, and shares for posts made on Facebook. This includes reviews left on your page.
Instagram comments: view all comments and likes for posts made on Instagram. This includes comments and likes on Reels.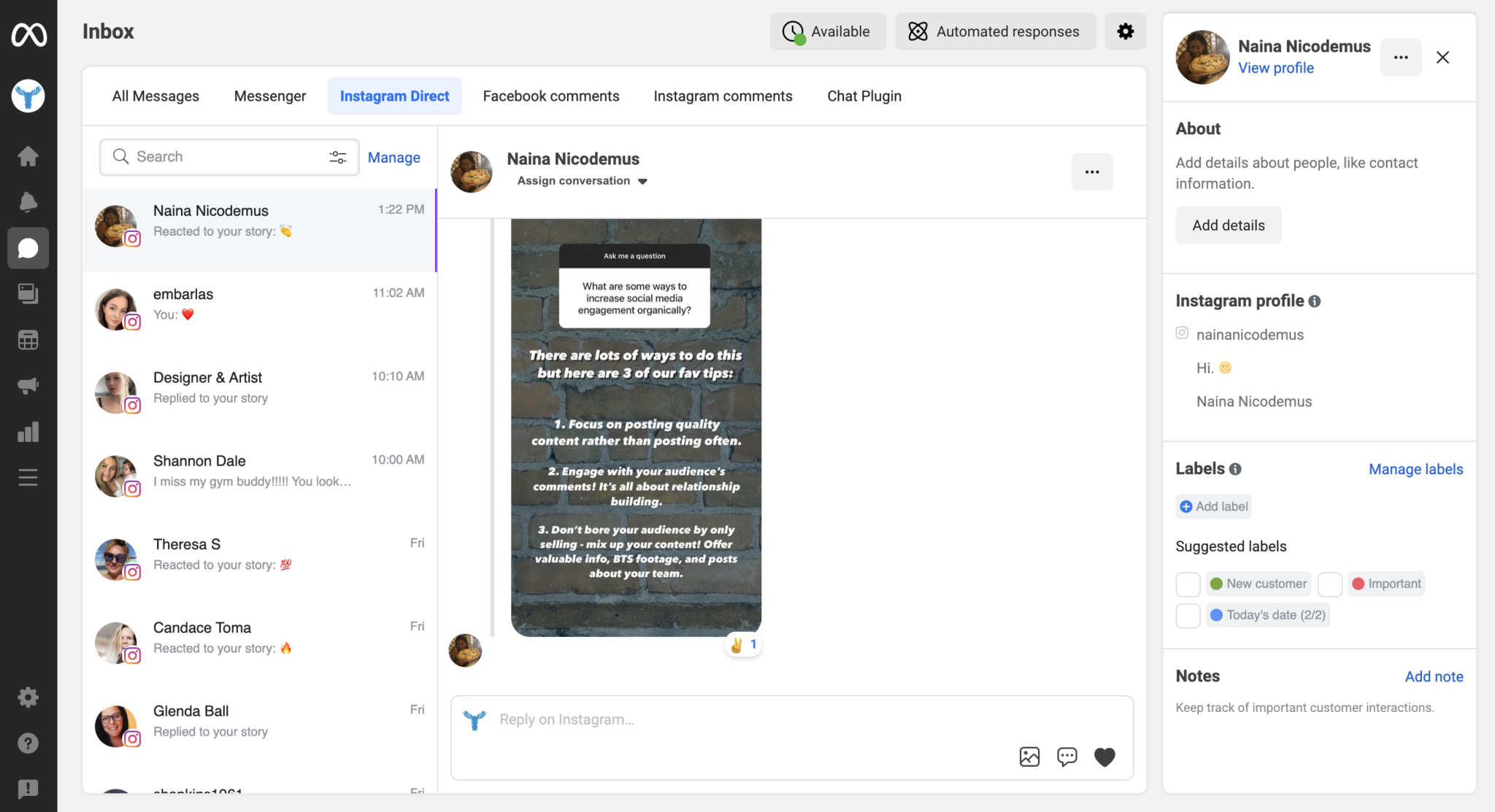 4. Engage! Engage! Engage! Be a part of the conversation. Easily react or respond to all (yes, ALL) comments left on your profile.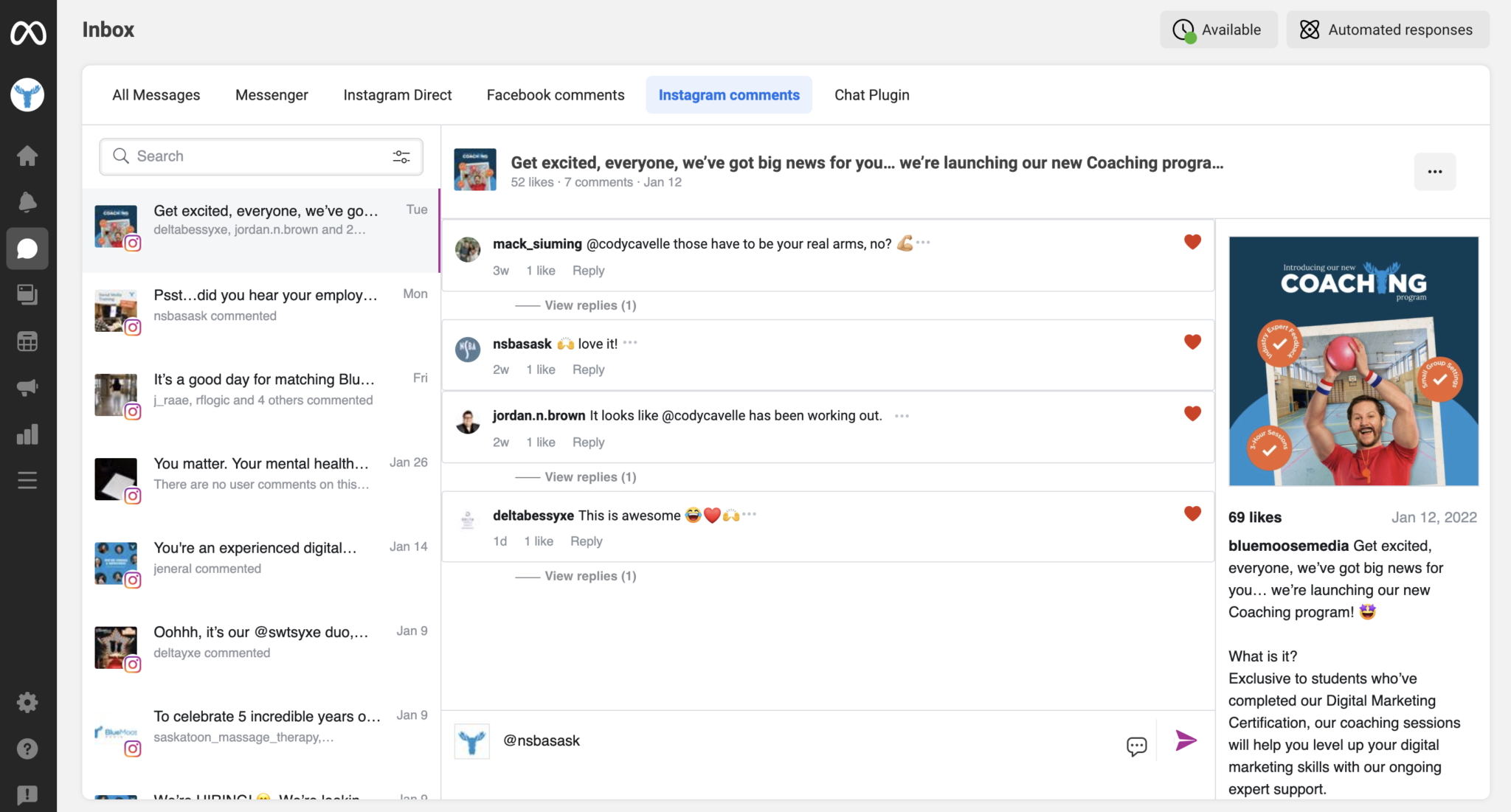 Now that you've been introduced to the ease of doing community management through Meta Business Suite, it's time for you to take advantage of this incredibly valuable way to build strong relationships and loyalty with your audience. 
P.S. You can also use Meta Business Suite to create, publish, and schedule posts on Instagram and Facebook.