These helpful insights will fuel your social media strategy and ensure it's as up-to-date and effective as possible. With this in mind, we want to share some of the social media marketing trends we, and other experts, think you should be aware of for 2020.
Trend #1 – Marketers Using Stories
Businesses have taken notice and are now leveraging this tool for marketing purposes. According to Hootsuite's 2019 Social Trends Survey, 64% of marketers have either already implanted Instagram Stories into their social media strategy or are aiming to do so in the next 12 months.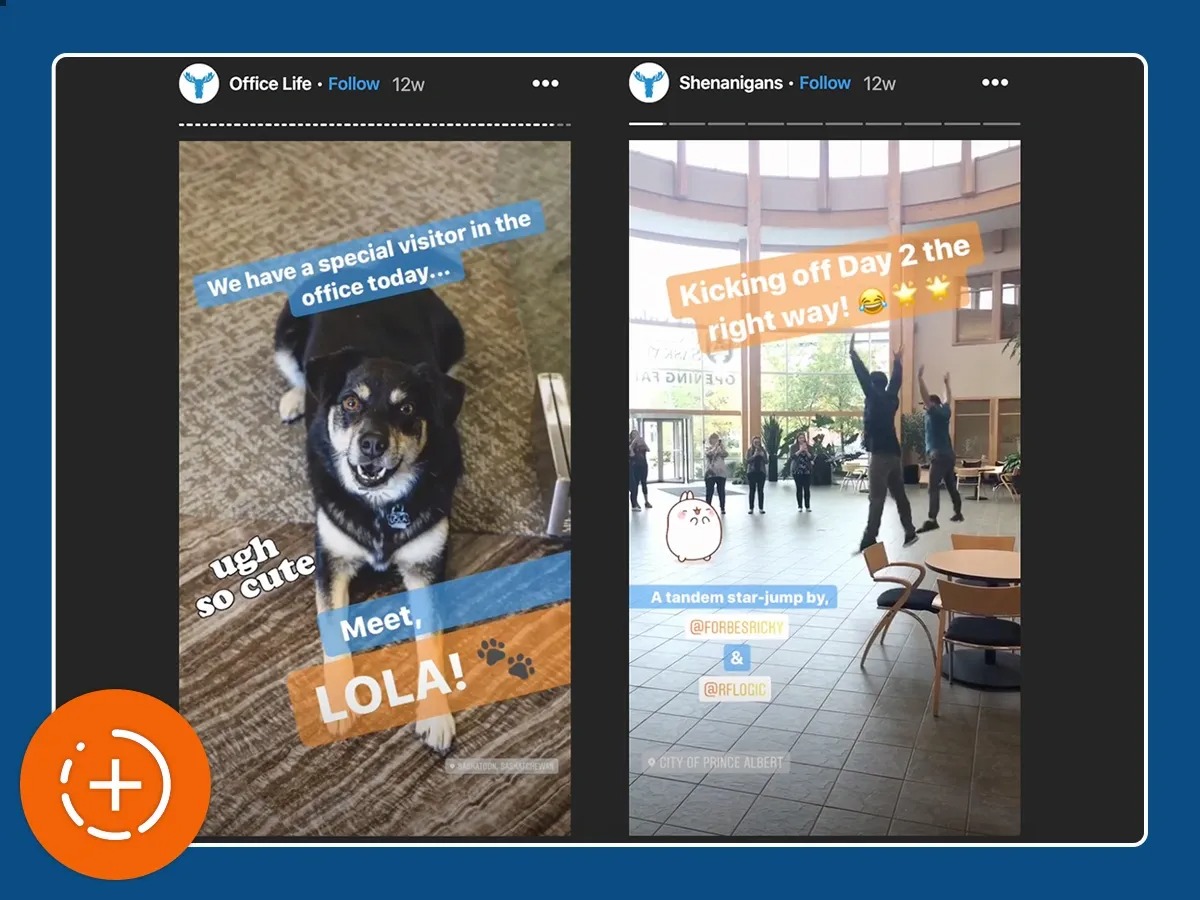 Why are Stories so popular?
They provide a more authentic insight, as the content is designed to be both created and consumed in the moment.
There's a lot of room for fun experimentation and a less polished or curated look, which makes Stories highly engaging.
Since Stories content disappears rather quickly, marketers can capitalize on fear of missing out (FOMO) and offer flash sales and deals that only loyal users will learn to look for. The fact that it's not available for long means this kind of content has the power to elicit immediate responses from your leads.
Consumers want live updates and real-time, relevant content. Since it is only available for 24 hours, Stories provide the most up-to-date content a business can offer.
Stories are a great way to instantly grow engagement – you can add polls to your Stories, or ask questions that can be answered with a simple click.
Stories are highly engaging and increasing in use, and consumers are beginning to expect brands they follow to create Stories; it might be worth assessing if and how your business can use them.
Get some inspo from our blog post "10 Awesome Ideas for Using Instagram Stories for Your Business".
Trend #2 – Using Social Media for Customer Service
Social media has grown into an incredibly important customer service channel for brands. Far more than a place to connect with friends and family, social media also provides a platform for potential and existing customers to reach out to brands and seek help when they have queries, issues or concerns.
This ever-increasing opportunity to connect with customers does come with a few major considerations:
1. The customer service you offer is visible to anyone and it's crucial to do a stellar job of handling difficult or negative situations online.
2. The expectations for good customer service on social media are high. People view social media as a convenient 24/7 customer service forum, and it is expected that brands will respond to questions or complaints on social media on the same day, with 37% wanting a response in under 30 minutes.
While this level of response can be challenging without the use of chatbots for instance, answering a customer complaint can increase customer advocacy by as much as 25%, meaning that responding to complaints can help create loyal customers.
And when your customers are simply reaching out with a kind thank you, quick question or just to chat, this is a fantastic opportunity to build your relationship by engaging with them in a timely way.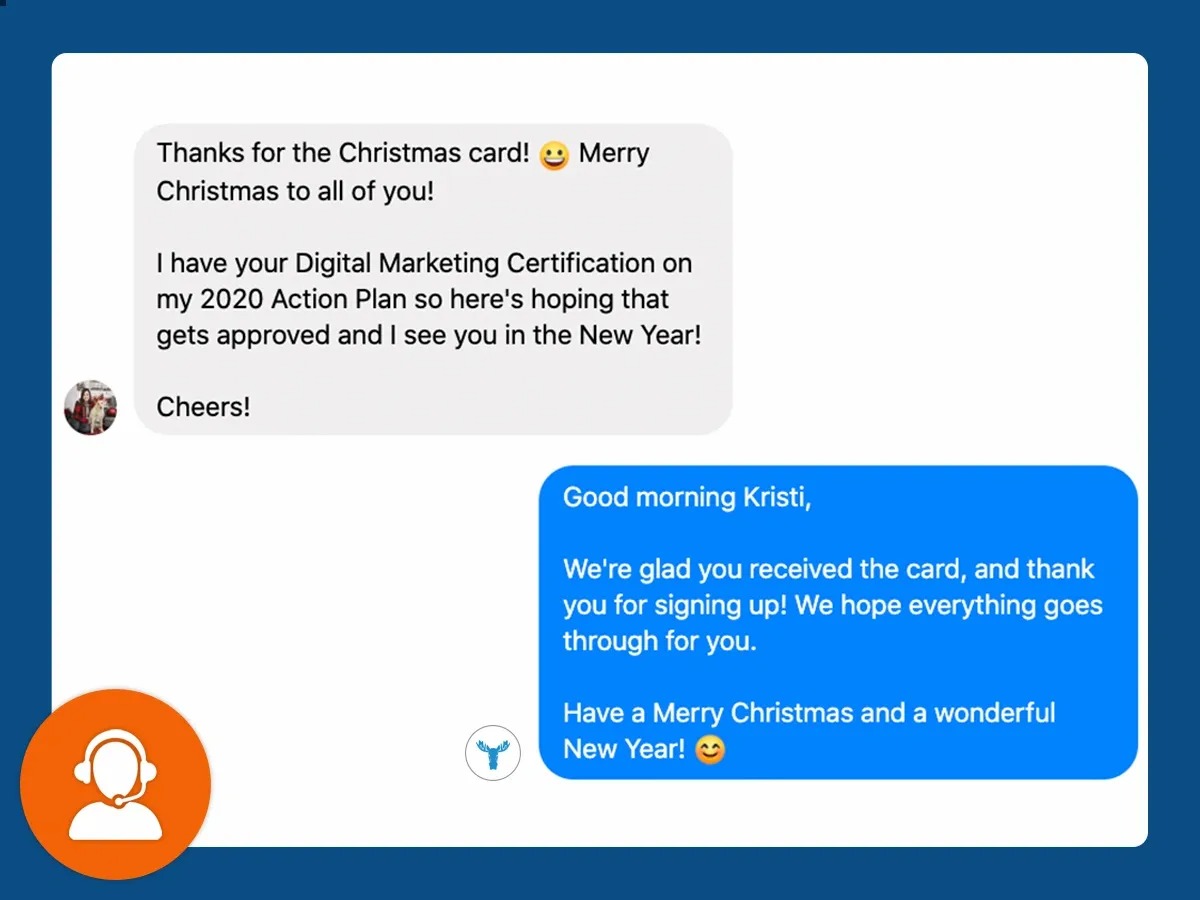 TIP:
In the event of a problem, even when you feel that your business is not to blame, it's best to apologize and provide a solution promptly. It's also a good idea to take the conversation offline by providing them with a phone number or email address where they can reach you directly. This makes it easier to communicate and keeps members of the social media community from interjecting.
Trend #3 – More Local Targeting
An increasing number of brands are using location-based targeting to engage and attract people from a specific geographic location. This is a relatively easy and really effective way to get your messaging in front of the most likely customers.
One common way in which brands attract a local audience is by geo-tagging their posts and stories. If you add a location to your social media content, it will automatically draw in a local audience.
Social platforms like Instagram provide the option to search for posts from nearby places or specific locations. If you add locations to your content, it will show up in these search results, helping local people find your brand and content.
Location targeting works especially well for promoted posts. For example, if you choose to boost a post on Facebook, you can select the exact locations you want to target, and Facebook will show your posts to users in those locations.
Brands can also use geo-targeting to get more people to attend their local conferences and brand events. Or, they can use location filters in their social media ads to advertise only to a relevant, local audience.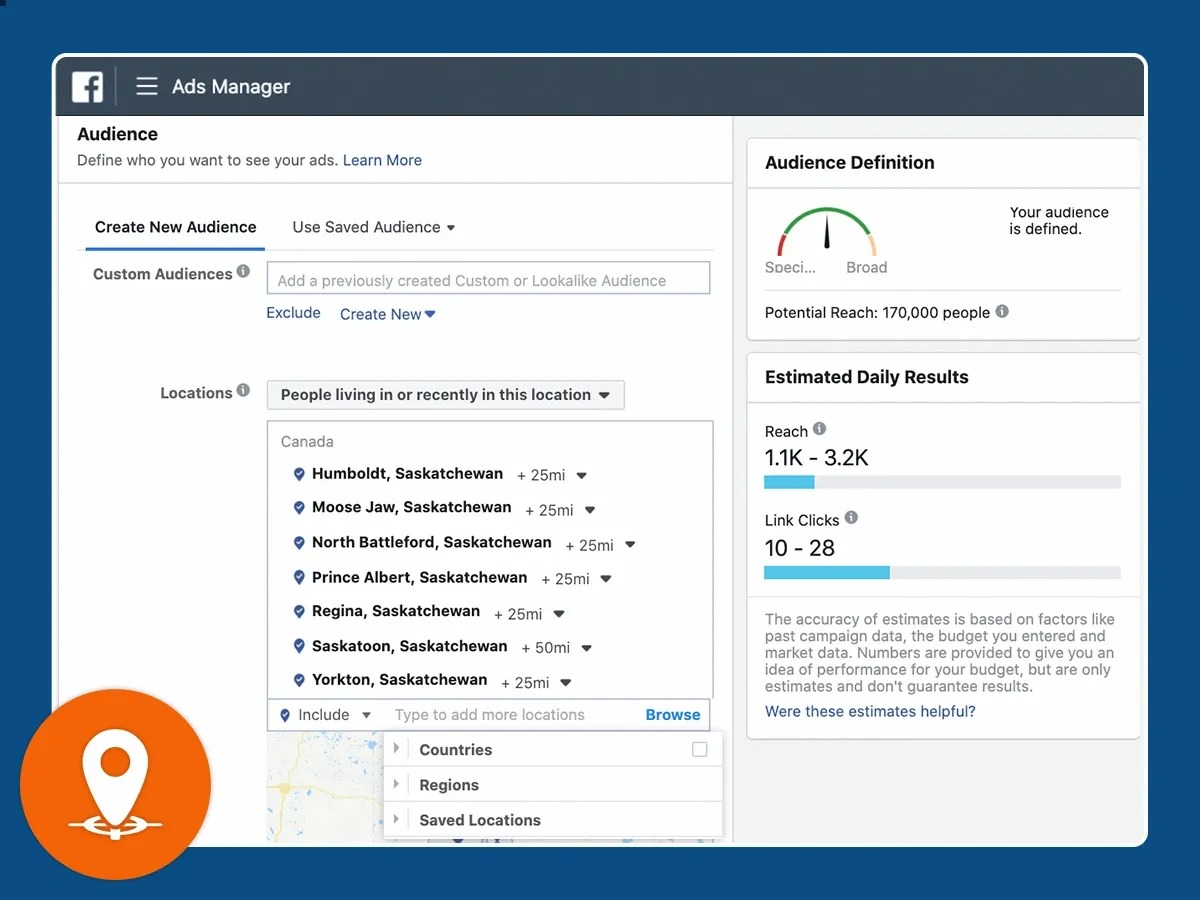 There are a lot of benefits of location-based targeting on social media and you simply need to know how to leverage it. Start your learning at this Facebook for Business page about location targeting.
Trend #4 – Leveraging User-Generated Content (UGC)
More and more marketers have come to understand that online shoppers are more likely to listen to fellow consumers than pay attention to a brand's promotional content. In fact, some brands completely rely on user-generated content for their social media content.
Why brands are using it:
By showing what existing customers have to say about a brand, it will capture the attention of prospects and improve the odds of them becoming new customers.
Brands are effectively turning customers into brand ambassadors who will connect and share their brand with other consumers in a more intimate way.
User-generated content is considered much more trustworthy than branded content.
User-generated content now generates 6.9 times the engagement than brand created content.
It's authentic, cultivated, easily shared, and cost-effective.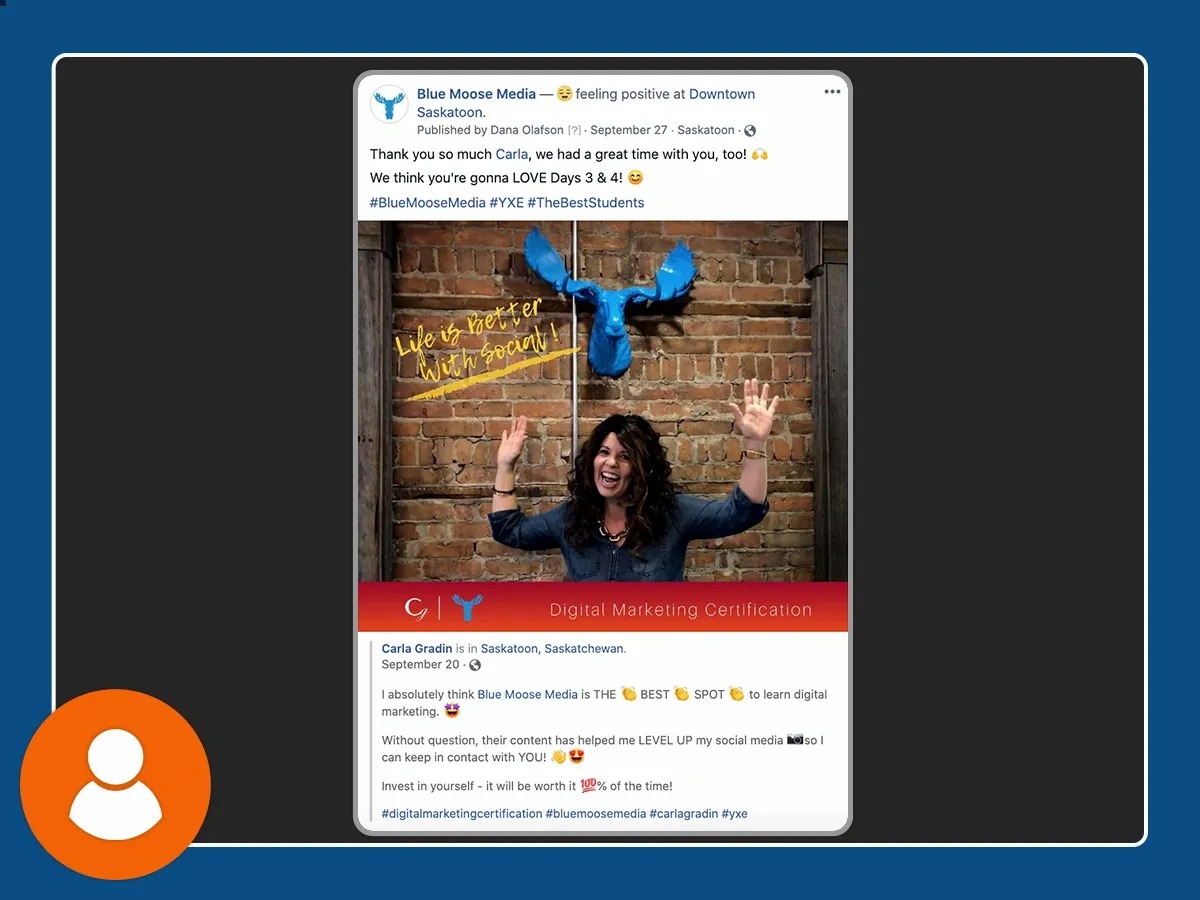 How do you collect UGC?
Encourage your customers to post and share their experiences with your brand. You can even ask them to use your official hashtag so you can find them easier on social media. This way, you can react to their post and even share their posts.
As a plus, asking customers to post about your brand will expose your company to your customer's followers, thus expanding your reach further.
Motivate your customers to create content and tag your brand for a chance to get featured on your page.
Run a marketing campaign encouraging people to submit their entries to be a part of the campaign.
Reach out to customers with whom you have a great personal relationship and ask them to help jumpstart the initiative by providing you with some content.
TIP:
Plan a content strategy that includes UGC to ensure you use this valuable content effectively. User-generated content is going to be big in 2020. Make it one of the most effective investments (and one of the most affordable) for your marketing strategy next year.
Trend #5 – The Rise of Social Media Communities
Social media communities are more popular now than ever before. They are basically social groups created by brands to bring their existing and prospective customers together to engage with them in a meaningful way.
Members can discuss various topics, share their experiences, and seek solutions to their challenges. Brands utilize these communities to launch new products, seek customer feedback, and gain valuable customer insights. Facebook Groups are a brilliant example of such social communities.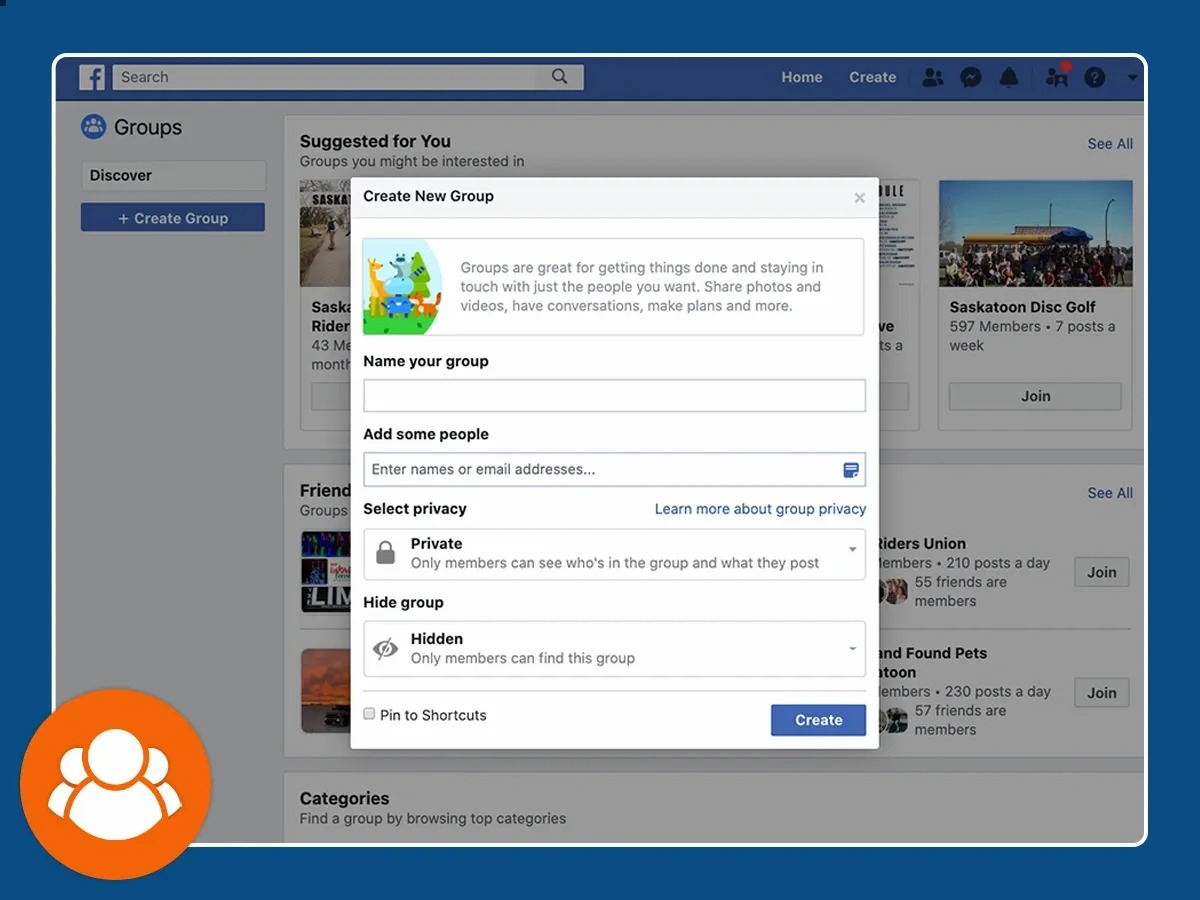 There are lots of brands out there who have large social media followings and yet, their engagement levels are almost non-existent. The brands that are seeing higher engagement from their followers are doing so by building communities around their content.
Communities are not a new concept, but brands are building them in different ways, which is paying off and will likely continue to do so as we head into 2020. Cultivating a feeling of community and encouraging human conversations is what will keep people engaged with your brand while drawing in new leads and customers.
Conclusion
These are some of the trends that will make up the social media landscape in the coming year. Keep these ideas in mind as you develop your social media initiatives for 2020 and leverage the trends that make sense for your business to stay ahead of your competitors.